Ballydehob Bar Trail. Admission Free.
See programme for dates, times and venues.
Stacey Breen hails from the village of Ferns in North Co. Wexford and her love of music came from an early age of 6.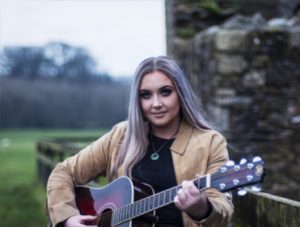 Over the last 15 years she has been singing at every stage. Her music influences include Adele, and of course Country Singer Derek Ryan but Stacey grew up in a musical family. Since launching her career in 2016, things really have gone UP for the Wexford teenager with twelve number 1 hit singles in the Irish Country Music Charts on I Tunes.
She has toured with some of the most well-known household names in the Country and Irish Music Industry including Philomena Begley, Ray Lynam, Dominic Kirwan, X Factor Star Mary Byrne amongst them.
This year promises to be another exciting year for Stacey and we're delighted to welcome her to our festival.