COME AND ENJOY A MEGA COUNTRY MUSIC WEEKEND IN BALLYDEHOB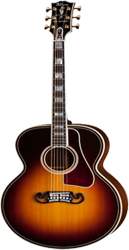 This year's festival features another brilliant line up of artists performing in various venues around the village. From free gigs in the bars to exciting star events in the community hall, it's going to be a blast!
GERRY GUTHRIE will be performing on stage on Saturday night supported by KIERAN COOKE, and on Sunday JIMMY BUCKLEY and Kieran Cooke are back in the hall for another great night of music. The fantastic Bar Trail features CC COOPER, BERNIE HEANEY, DIFFERENT STRINGS, M.L. RONAN, DER HURLEY, THE FINAL CUT, COUNTRY FLAVOUR and THE FARMER & ADELE.
The dance nights are fiercely popular and to be sure of a place you can get your tickets here.