Saturday 30th May. Ballydehob Community Hall, Tickets €15.
Supported by The Two Mikes.
Doors open 8.30 pm. Limited seating, come early.
Based in Ballina, Gerry Guthrie has been fronting his own country band for the past eight years and has toured extensively throughout Ireland. In the preceding years he performed as a guitar player in several popular Irish bands and also pursued a successful solo career.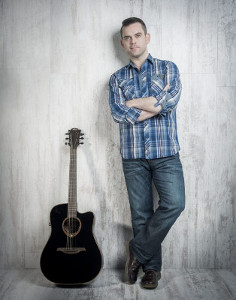 During recent years Gerry has received numerous prestigious accolades. In 2014 he was awarded the 'Best Country Musician Award' at the Sunday World Music Awards, and in 2015 was presented with the 'Performer Of The Year Award' at the Irish Farmers Journal Awards night.
He has released five studio albums and a number of promotional singles including 'The Lucky Horseshoe' and 'Second Hand Heart'. His latest album, 'Walking In The Sunshine', celebrates Gerry's love of country music and includes his popular singles 'Did She Mention My Name', 'If I Had You To Have and To Hold', 'Tequila Sheila' and his most recent release 'Walking in the Sunshine'.
Gerry is now one of Ireland's foremost headlining country acts and 2019 was one of his busiest years since the formation of his band. He feels gratified for the success he has achieved with the help of radio presenters, the printed media, and not least his friends and fans. This enables him to perform at premier venues and big festivals and events right across the country and indeed in the UK, Scotland and at guest spots abroad.
We look forward to welcoming Gerry and his band at the 2020 Ballydehob Country Music festival.