Ballydehob Bar Trail. Admission Free.
See programme for dates, times and venues.
Since first coming to national attention as a contestant on TG4's Glor Tire early in 2016, Olivia has quietly but quickly established herself as one of the brightest new young talents on the Irish country scene.
Hailing from the small town of Ferbane in county Offaly, Olivia's nuanced vocal skills aim straight for the listener's heart. And, with a gentle precision granted only to a few, those skills find their target every time. This ability, coupled with her always easy-going and friendly personality, have helped make this midlands lady a firm fan favourite on concert stages, in dancehalls, and at other shows all around Ireland.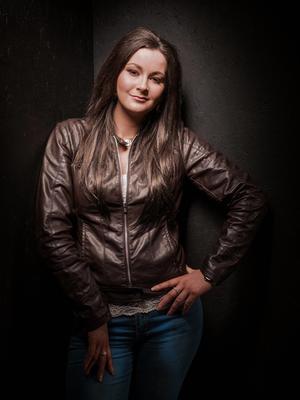 Olivia's musical journey began at only five years of age when she discovered the tin whistle! From there she progressed to the button accordion demonstrating her ability at numerous Fleadh Cheoils around Ireland. In 2005 she placed second at the All-Ireland Fleadh in the under-18 age group.
Olivia's family run the well-known midlands public house, Tom's Tavern, in her home-town, and it was here that the appeal of country music first became an important part of Olivia's life. With different bands in the bar every weekend, it quickly became the norm for Olivia to make 'guest' appearances for a few songs. In 2015 she released her debut album, 'Another Heartache', featuring a beautiful rendering of Lee Ann Womack's gorgeous song, 'The Healing Kind', which also became Olivia's official debut single.
Her version of the country classic 'Good Hearted Woman' followed as single number two, with the collection's title track becoming the third and final single to be released from Olivia's first long-player.
As a contestant on Glor Tire, Olivia was mentored by Johnny Cash's 'Woodcarver' duet partner, Sandy Kelly. During her time on the show Olivia had the opportunity to open concerts for established stars such as Mike Denver, The Fureys, Johnny McEvoy, and American songwriter Max T. Barnes, showing that her talent easily transcends all genre-boundaries by conquering hearts and winning admirers among both trad and folk audiences too.