Ballydehob Bar Trail. Admission: Pass The Hat.
Levis Corner House, Friday 31st May, Doors 8pm.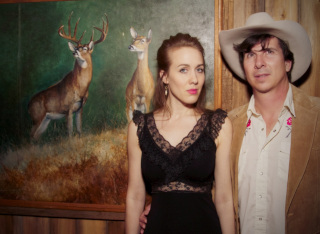 Levis Corner House welcomes back Brennen Leigh & Noel McKay. Originally from Texas, now based in Nashville, this duo will perform Over The Shop Counter. Expect beautiful harmonies, uniquely South Texas lead guitar style and raw Delmore Brothers inspired flat picking and mandolin.
"Brennen's really great at melodies," McKay says. "She's always kicking around a melody and it's great and she'll attach it to a lyric idea that's equally great. She writes characters in her songs like a novelist." "Noel always has the line," Leigh counters. "It's like, How are we going to wrap this up? How are we going to bring it around so it makes sense? He always ties it up. Noel's a poet."